Archbishop Wenski leads annual fundraiser for St. Luke's Center
Tuesday, February 2, 2016                                                                
Florida Catholic staff
 – Florida Catholic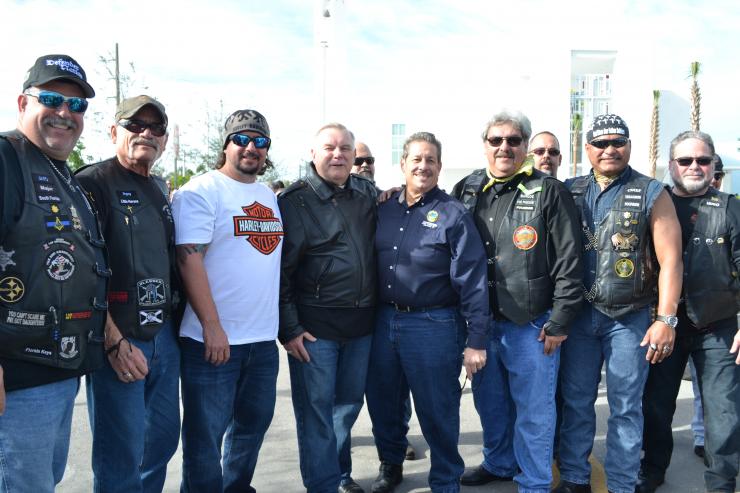 DORAL | About 180 motorcyclists joined Archbishop Thomas Wenski Jan. 31 for his annual Archbishop's Motorcycle Ride to raise funds for Catholic Charities' St. Luke's Center, which treats people with alcohol and drug addictions.
The ride started with 8:30 a.m. Mass at Our Lady of Guadalupe Church in Doral, continued to Cafe 27 in Weston and concluded at Peterson's Harley Davidson North in North Miami.
This is the fourth year the archbishop has led this fundraising motorcycle ride to benefit St. Luke's. See the photo album above and click on the link below to see video clips from the ride.